Improve your life, One Deep Breath at a time
Decrease anxiety, improve focus, and upgrade your health in just 3 minutes a day with simple, science-based breathing animations & music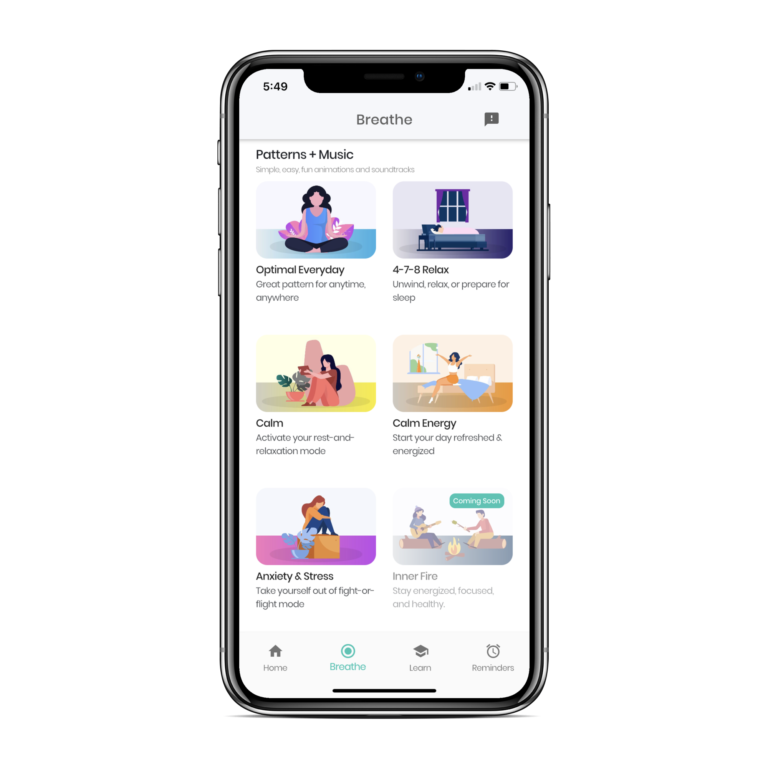 Real Benefits, backed by science
No mantras, no visualizations, no bull.  Just breathing animations and exercises backed by decades of clinical research.
Breathe when you need it most
Stress doesn't wait for convenient times to pop up.  Use our 3-minute animations and soundtracks on the go.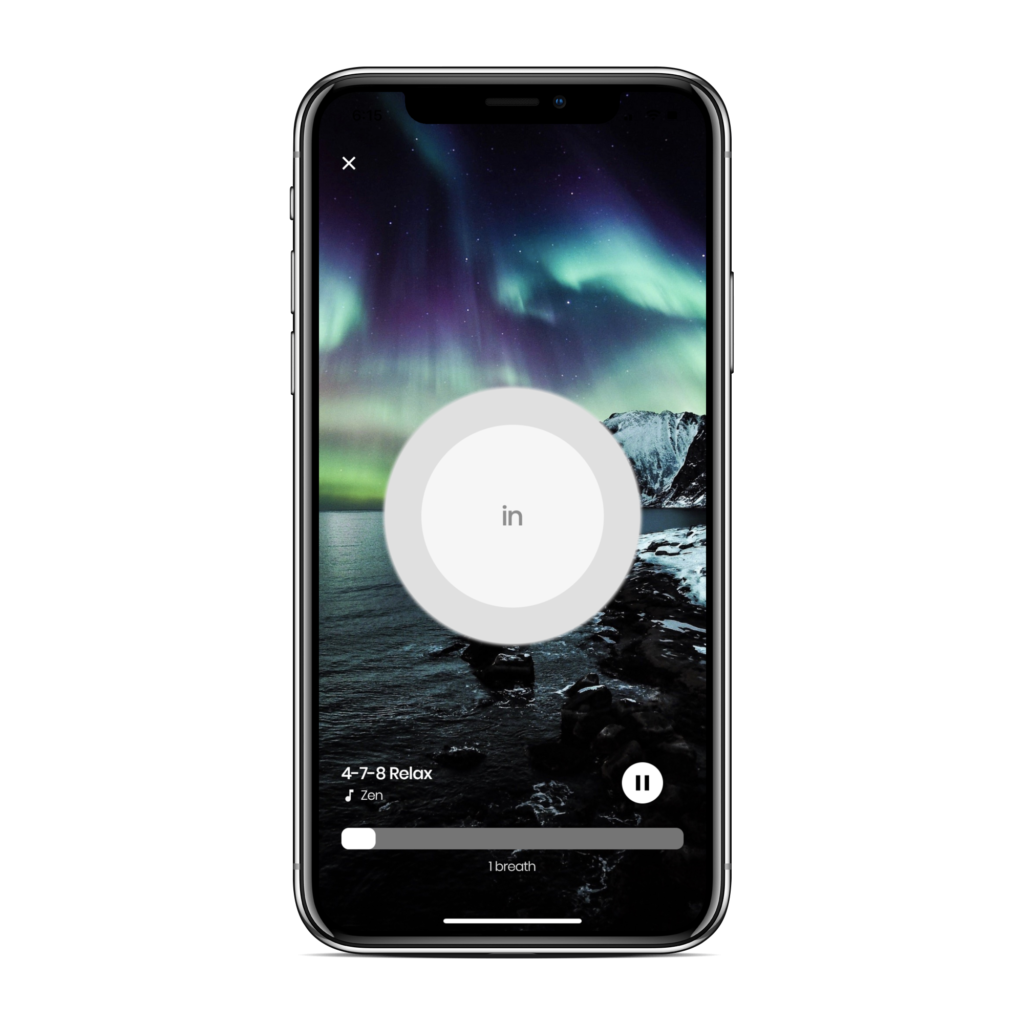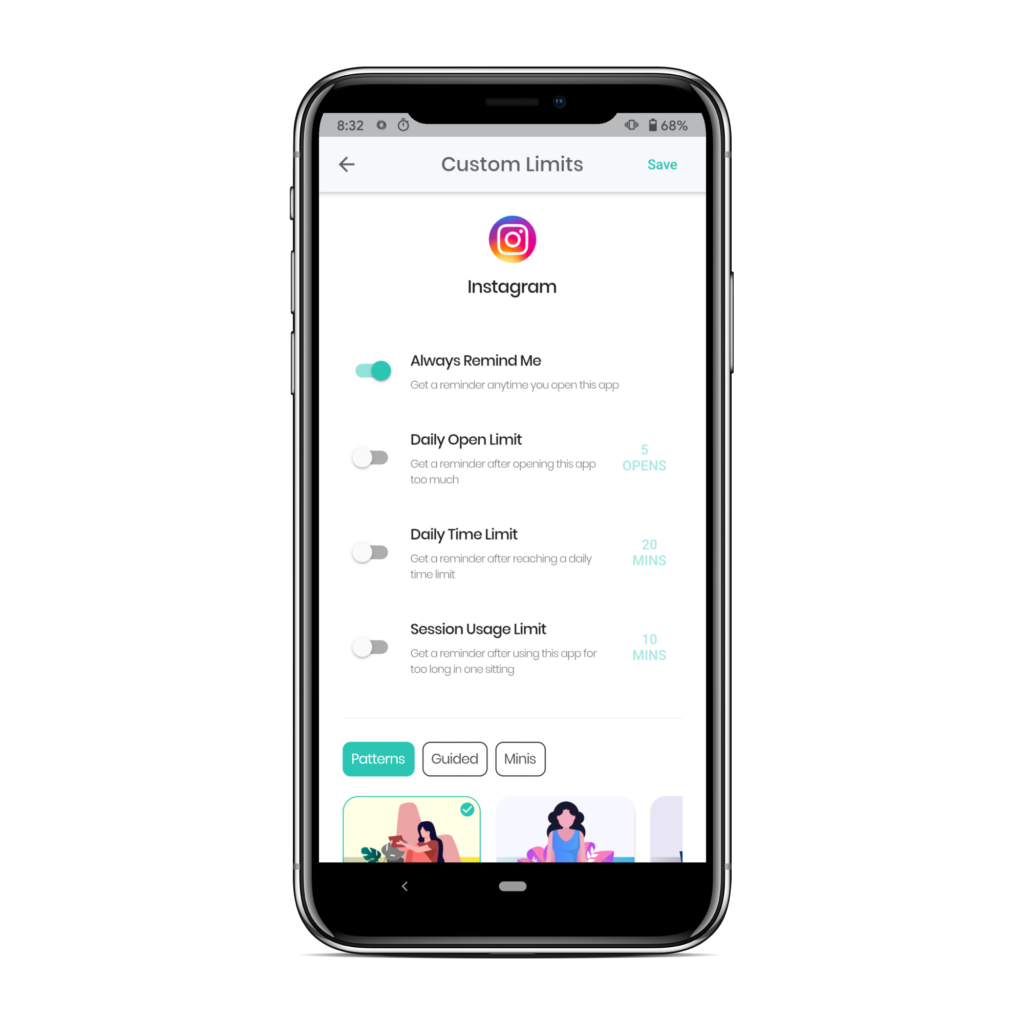 Set reminders to breathe throughout the day and when you use distracting apps.  Stay calm, focused, and productive, all day, everyday.